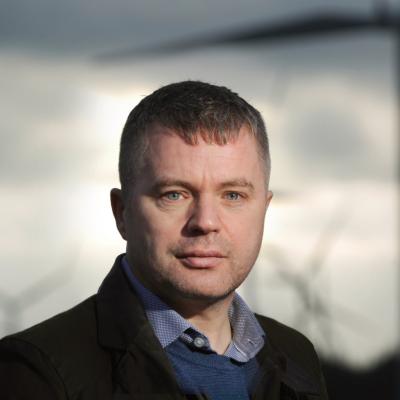 Some days are particularly satisfying. This day, on Orkney, was one of them. Thrive Renewables' 1.3 MW Sigurd wind turbine. So insanely productive that it needed a new set of blades.
The turbine is located on Burgar Hill, which was used as a test bed for onshore wind in the 1980's and it is still one of the windiest spots in the UK, which makes it one of the very best locations for wind energy generation.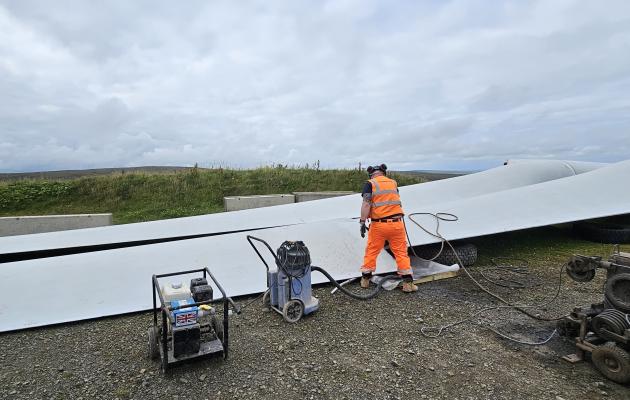 These 22-year-old blades have flown over eight million miles, generating 88GWh of clean electricity during their lifetime. ReBlade was tasked with decommissioning and transporting the blades. We will soon begin work on giving them a second, purposeful life as remanufactured items.
Thrive Renewables walk the talk of sustainability and environmentally responsible business practices. Their approach to decommissioning these blades was a beyond-best-practice example of end-of-life blade management.
Like most of the projects we get involved in, we managed everything – from on-site works to onward transport. The blade-derived products we manufacture tend to be what catches the eye of journalists and policy makers, but it's actually our on-site work and logistics management that I'm most proud of.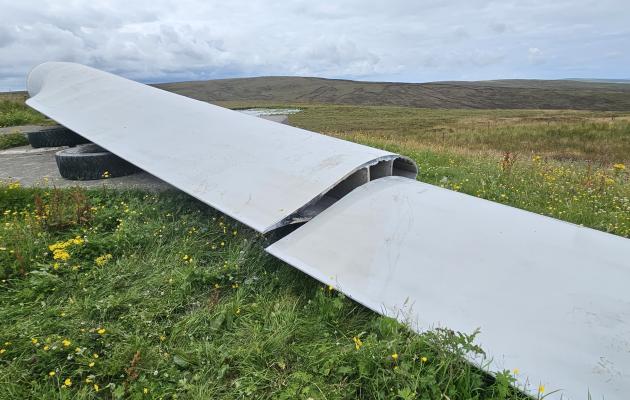 I've worked in this industry for a long time now, and for much of that time in O&M, and I know my RAMs are second to none. On-site my priorities are safety, professionalism, a spotless site and a client-focused service. As part of that service, we document our work for our clients through photography and video, which they get access to immediately, which these photos are a small selection of.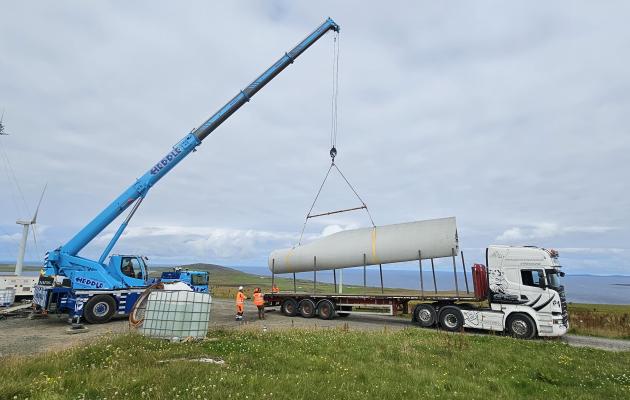 Anyway, back to the blades. One of the things we've learned since we've been creating a circular solution for decommissioned turbine blades, is the importance of careful on-site handling to preserve the integrity of the blade material. We don't smash and scrap. We cut cleanly with care, leaving sites absolutely pristine. As they should be.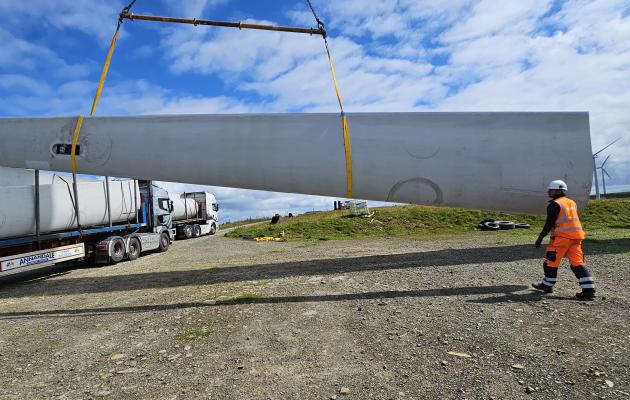 We understand that blades are too good to waste because blade material is incredibly strong. When a blade is in a suitable condition, repurposing that material for new structures is absolutely the best use of that material.
Why? Because it reduces landfill.
It retains embodied carbon in the material.
It reduces the need for virgin material.
It creates good, skilled jobs.
Look at the shape of these blade segments! There's so much we can do with these.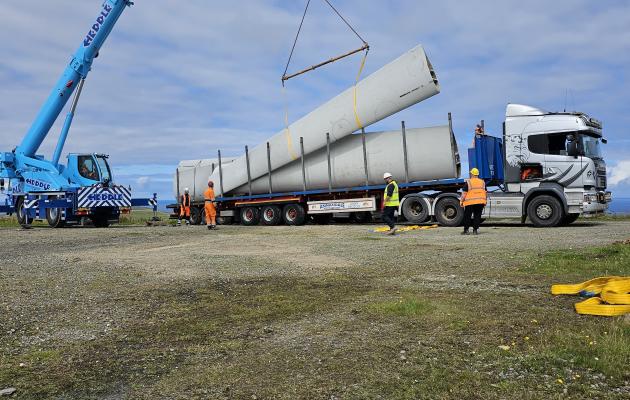 We assess each blade using a hierarchical process to see what the material potential is, and that process starts on-site.
Can we refurbish it and sell it as a second hand blade? Fine, we will do that. Not suitable to continue as a blade? Fine, we will design and manufacture items from it, and we are doing that right now for multiple corporate clients. Parts of the blade not fit for repurposing? Fine, then we will recycle some of the material and engage with service providers who are developing recycling solutions.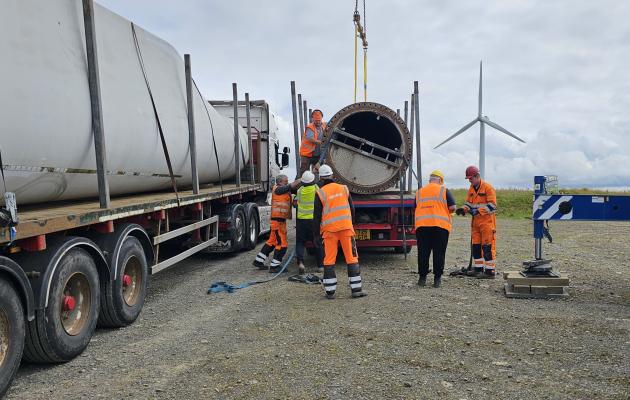 When a blade is in poor condition, then absolutely shred it, crush it or in the very worst cases put it into Energy from Waste - but only after every other option has been ruled out. It makes no sense to consign perfectly good and strong material to an extremely energy intensive process of shredding and/or crushing and/or cooking in order to get compromised fibres when it is perfectly suitable for a plethora of second life uses. 
So, that's our approach in a nutshell. I'm confident that blade decommissioning via ReBlade is cheaper, cleaner and probably quicker on-site than any other service provider that I know of. Why? Because the material has value to us. And because we're experts at this. We roll up our sleeves, do the heavy lifting and walk the talk too, just like our clients.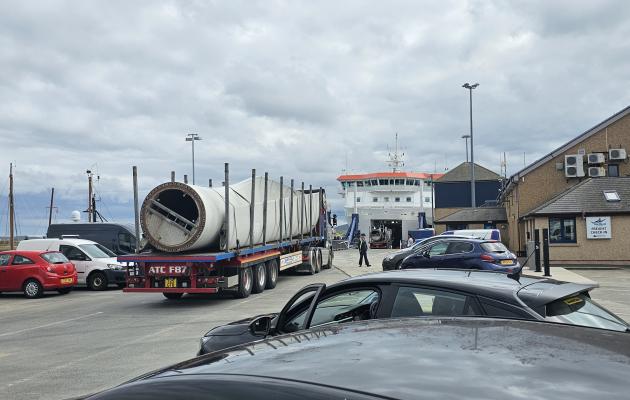 And at the end of our day in Orkney, there is honestly nothing more satisfying for me than this sight. 10 tonnes of composites diverted from landfill, ready to be turned into useful second life items – items that demonstrate that our industry is leading by example.
We're not a fluffy greenwashing business. ReBlade is an operations, logistics and remanufacturing business who simply sees the value in operating in sustainable, circular ways. Looking after the planet is good for our clients, and its good for business.